Pricing Your Home
Primp and Prime
Get your home into shape by handling any repairs you may have been postponing. Consider hiring a professional inspector to determine if there are any other fixes potential buyers would expect you to make. This will help you gauge how to accurately price your home.
Set Your Price
This is one of the most important steps in the process, and you'll want to make sure you stay realistic and informed as you determine your selling price.
CHECK COMPS Pricing your home as objectively as possible usually begins with looking at what homes are selling for in your area. This is known as a Comparative Market Analysis (CMA) or checking "comps" (comparable homes) to estimate the value of your home. Note how much the home sold for, how many days it was on the market, and the overall condition of the home, if possible.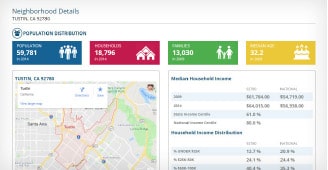 What's included in your free estimate?
Watch this video
Get Your Free Home Value Estimate
Sponsored By
APPRAISAL Hire a professional appraiser to provide an unbiased estimate of your home's value. The buyer's bank will eventually insist they, the buyer, obtain an appraisal during the closing process but having your own done helps you value your property and lets you know what the bank's mortgage limit on your home would likely be.
OPEN HOUSES Go to open houses and compare amenities and features. Look at the selling prices of homes as close to yours as possible in proximity, square footage, layout, and year built. Note the condition of your appliances. You may consider replacing them as there is a good chance you can recoup the replacement expense in the sale of the real estate.
INVENTORY Know the current housing inventory. Is it a buyer's market or a seller's market? When homes are selling quickly, and prices are elevated, it's a seller's market and you are more likely to get a higher amount for your home. Conversely, when homes are selling for less and staying on the market for longer, buyers will get the better deal.
CALCULATE A general formula to follow for pricing your home:
Sales Price = (price per sq ft) x (your square footage)
How much should you sell your house for?
No data found. Please try another address.