Listing Your Home
Set the Stage
Looks are important! Get your home ready to show.
Do a deep clean
Remove personal items to make sure prospective buyers can appreciate all of your home's attributes, whether they are viewing it online or in person.
Have a Plan… for Marketing
Getting the word out on the availability of your home is a key step in reaching the widest audience and securing your buyer.
Host an Open House
Create flyers and push on social media to attract potential home buyers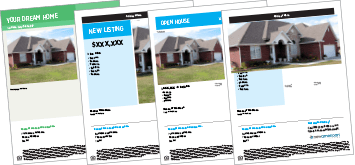 Get Free Customizable Flyers
With FSBO for Owners' resources, we can help you create professional grade flyers and post them to social media to get the word out.
Many FSBO sellers set up yard signs
Advertise through classifieds in local newspapers
Use the MLS to attract buyers working with Real Estate Agents
List on Zillow and Craigslist
Use Word of mouth